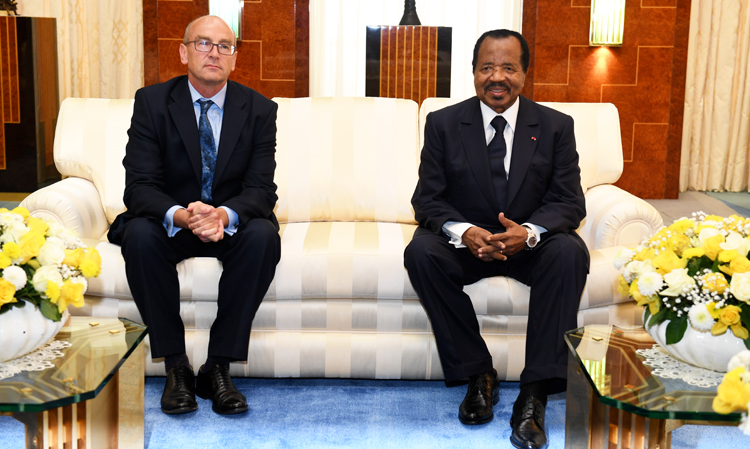 The British Government has expressed its readiness to help Cameroon solve its current humanitarian and security challenges. This was disclosed by His Excellency Rowan James Laxton, the British High Commissioner to Cameroon, after an audience granted him by the President of the Republic, H.E. Paul BIYA at the Unity Palace on 24 April 2019.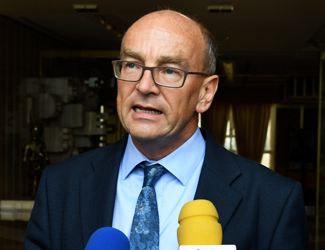 "I said to the President my Government was determined to support Cameroon to overcome its current difficulties, but also to make the most of the enormous potential of this wonderful country," the British Diplomat explained.
Both personalities focused on the humanitarian and security situation in Cameroon – including the situation in the north of the country, the Far North, North-West and South-West Regions in particular.
H.E. Rowan James Laxton emphasised that he had a very productive discussion with the Head of State.
They discussed a large range of subjects; bilateral, regional and international – particularly trade, investment, and development.