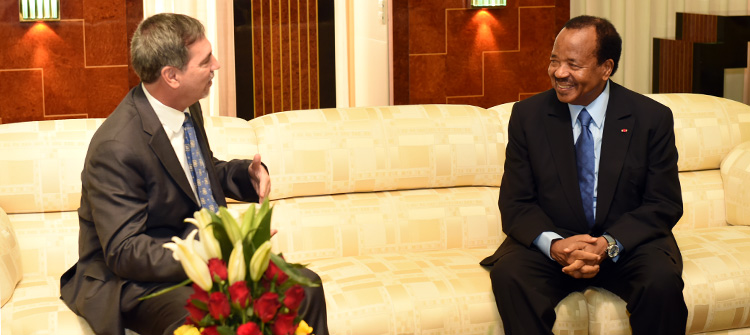 The President of the Republic His Excellency Paul BIYA granted audience to Michael Stephen HOZA, the Ambassador of the United States of America to Cameroon on Friday 17 April 2015. The two personalities discussed a wide range of issues of common interest to the two countries.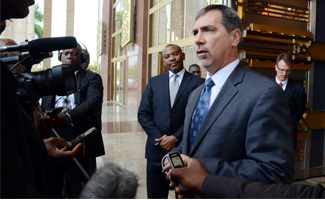 Speaking to the press at the end of the audience, the US Ambassador expressed his gratitude to President Paul BIYA for giving him the chance to discuss cooperation ties between Cameroon and the United States of America, which he said have never been better.
Michael Stephen HOZA declared that the American government is particularly appreciative of the stability and peace that reign in Cameroon, and said the partnership between the two countries is "strong and robust".
Ambassador HOZA said they discussed security and economic issues, particularly the partnership between the security forces, as America is providing training for Cameroonian soldiers and gendarmes so as to enable them handle the situation in the Central African Republic and to better tackle the Boko Haram terrorist group. He said there were experts here in Cameroon who are providing intelligence support and also capacity building in the protection of border areas.