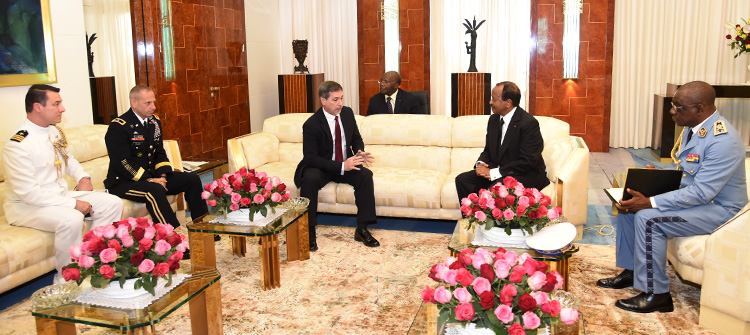 The President of the Republic His Excellency Paul BIYA granted audience to General Donald BOLDUC, Commander of the US Special Operations Command in Africa on Monday 20 July 2015 for discussions that were focused on the war against the Boko Haram terrorist group. The General was accompanied to Unity Palace by the American Ambassador to Cameroon Michael Stephen HOZA.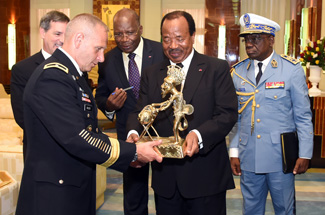 Speaking to the press shortly after the audience, General Donald BOLDUC was happy with the state of ongoing cooperation between the United States of America and Cameroon, and especially as concerns the fight against Boko Haram.
The American military officer harped on the military training that is currently taking place so as to adequately prepare the Cameroonian soldiers to better protect the population that is harassed by the Boko Haram terrorists. In this light, he highly appreciated the significant role played by the leadership of Cameroon in the fight against Boko Haram.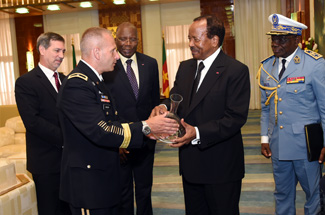 Talking on the new challenges that are arising from the change of tactics by the terrorists, General Donald BOLDUC said it was very regrettable that they now resort to using women for suicide bombings, describing it as a very bad development.
He gave assurances to the fact that the US and Cameroon armies were rapidly changing their tactics as well so as to stay ahead of the insurgents.
He said that besides having American soldiers here in Cameroon to train the army, his country is also taking so many other measures.