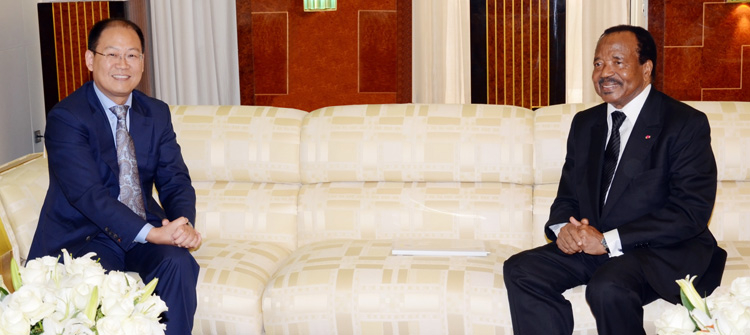 The Head of State His Excellency Paul BIYA granted audience on Friday 7 August 2015 to a business team from China led by WANG LIN, Vice President of Chinese Poly Group Corporation and President of Poly Technologies.
The mid-day audience that lasted over one hour was an opportunity for President Paul BIYA and the visiting Chinese team to discuss a wide range of issues. The Head of State and WANG LIN exchanged some souvenir gifts to solidify the friendship and cooperation ties between Cameroon and China.
It should be recalled that China is one of the major economic partners of Cameroon, currently financing so many ongoing infrastructure and energy projects in Cameroon, including the Kribi deep seaport, the Lom Pangar, Mekin and Memve'ele electricity dams and several road projects.