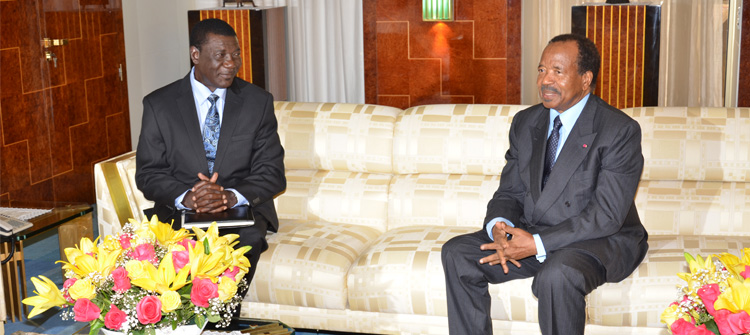 MANGARAL BANTE, the Director of Cabinet of President Idriss DEBY ITNO was granted audience this Friday 9 October 2015 at Unity Palace by the President of the Republic His Excellency Paul BIYA.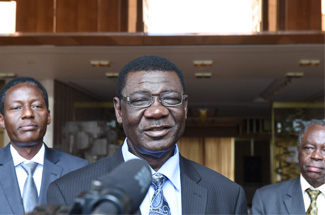 Speaking to the press shortly afterwards, the envoy of the Chadian President expressed his satisfaction with the quality of the friendly and cooperation ties between Yaoundé and Ndjamena. He was in Cameroon in the context of the ongoing consultations between the two countries, he said, and that President Idriss DEBY ITNO had dispatched him to hand over a sealed message to his brother His Excellency Paul BIYA. He opined that the message which was centred around the economic, political and security relations of both countries.
Speaking on the ongoing war with the terrorist group Boko Haram, MANGARAL BANTE declared that Chadian troops recently rebuffed an attack by the terrorists, an exercise during which 15 soldiers lost their lives.
The Director of Cabinet at the Chadian presidency was accompanied to Unity Palace for the audience by the Chargé d'Affaires of Chad to Cameroon, Mr. ABACHOU MOUSTAPHA BRAHIMI.