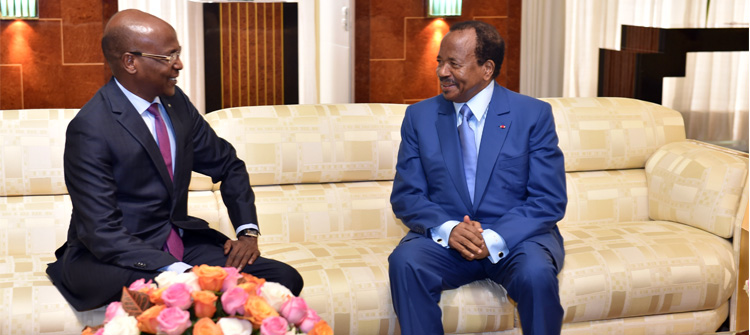 The Head of State, Thursday afternoon, 7 April 2016, granted audience to a Special Envoy of President Idriss DEBY ITNO, in the person of Mr. Mahamat Allamine BOURMA-TREYE, Chadian Minister of Finance and Budget.
Speaking to the press at the end of the audience, the N'Djamena Envoy said he was carrying a message related to the strengthening of good relations between the two Heads of State and the two countries.
Mr. BOURMA-TREYE noted that Cameroon and Chad, that are the two powerhouses of integration in Central Africa and that have been facing with Boko Haram terrorism for some time now, are committed to completely eradicating the sect within the sub-region.