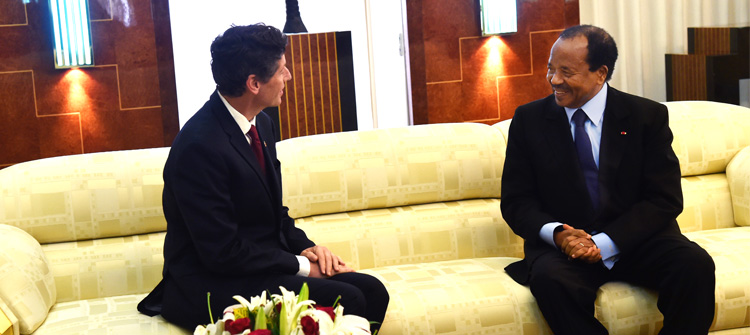 The President of the Republic, His Excellency Paul BIYA, has granted an audience to the Canadian High Commissioner to Cameroon, H.E. René Cremonese. Both personalities met on Wednesday 16 November 2016 at the Unity Palace to discuss measures aimed at strengthening cooperation ties between their countries.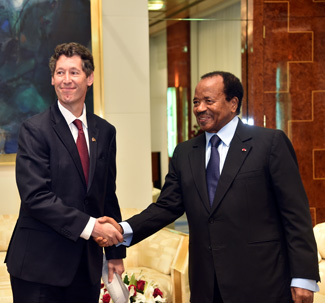 H.E. René Cremonese told journalists at the end of the audience that they held talks on security and economic cooperation.
He reiterated his country's support to Cameroon in the fight against the Boko Haram sect. Canada has pumped in US$ 5 million to increase its supply of humanitarian aid to refugees and displaced persons. Intelligence gathering, the training of troops, and the provision of military equipment to Cameroon were equally highlighted by the Canadian diplomat. He hinted that other areas under exploration could benefit from this support next year.
President Paul BIYA's guest indicated that Canada's expertise is very responsive to Cameron's needs especially in the transport, energy, and education sectors. "Projects have been identified and are waiting for the imminent arrival of Canadian investors for their implementation," he said.
Finally, Commissioner René Cremonese said he and the Head of State discussed on how to enhance cooperation ties between both countries in order to attract more Canadian businessmen to Cameroon.