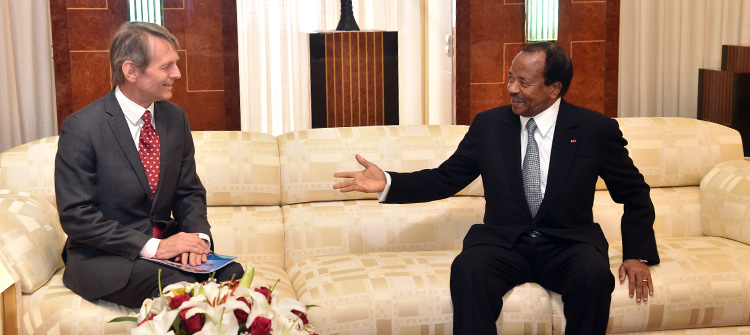 The President of the Republic, His Excellency Paul BIYA has granted an audience to the British High Commissioner to Cameroon, H.E. Brian Olley. Both personalities met on 17 November 2016 at the Unity Palace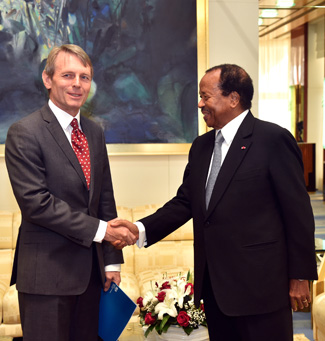 Commissioner Brian Olley, who was accompanied by a delegation of British investors, reiterated his country's interest to deepen bilateral relations with Cameroon.
The British diplomat presented a draft concessional loan worth FCFA 140 billion, with an attractive interest rate, to the Head of State. The approval of the loan shall finance a project to construct 5,300 low-cost houses in the city of Douala. He said Yaounde and Kribi shall equally benefit from a similar housing project subsequently.
In addition, it was revealed that a military attaché will join Commissioner Brian Olley's team in April 2017. He/she shall help to facilitate; the training of Cameroonian military personnel, and the funding of security-related activities.
The UK's humanitarian efforts have also been enlarged recently. Over FCFA 15 billion has been donated to assist refugees and displaced persons. Thus, the imminent arrival of a development specialists at the British High Commission in February 2017, shall help to expand this support in the educational and health sectors in Cameroon.