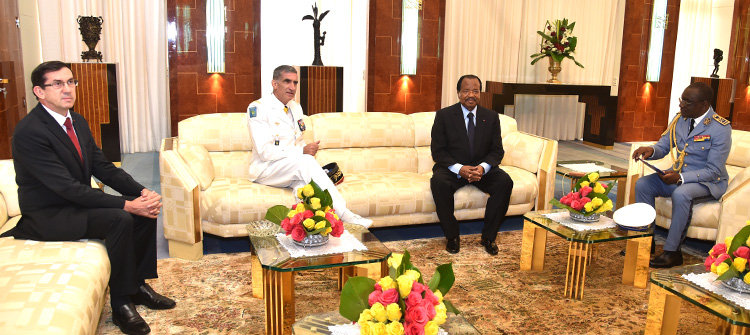 General Charles de Kersabiec, Commander of the French Forces in Gabon, popularly known as the EFG, has reiterated his country's commitment to "expand security cooperation" with Cameroon. He made this declaration after an audience at the Unity Palace with President Paul BIYA on Thursday 01 December 2016.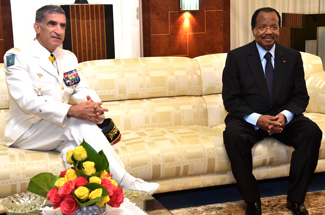 He said Cameroon and France have an excellent relationship based on the preservation and promotion of peace and stability.
Thus, France will continue to provide training and equipment to Cameroonian Defence Forces, especially in the fight against the Boko Haram terrorist group. General Kersabiec cited the delivery of ten French-made tactical vehicles, five transport trucks, an ambulance, and some military tools to Cameroonian officials on 29 November 2016.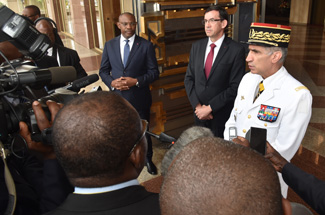 Peace and stability in the Central African Republic (CAR) was another element on General Kersabiec's agenda. He emphasised that Cameroon and France ought to work in synergy to maintain peace in the CAR because the Sangaris military operation has come to an end. 
The EFG commander, who once served as the Military Attaché to Cameroon, was accompanied by the French Ambassador to Cameroon, H.E. Gilles Thibault.
President Paul BIYA was assisted by his principal military adviser, Brigadier General Emmanuel AMOUGOU.