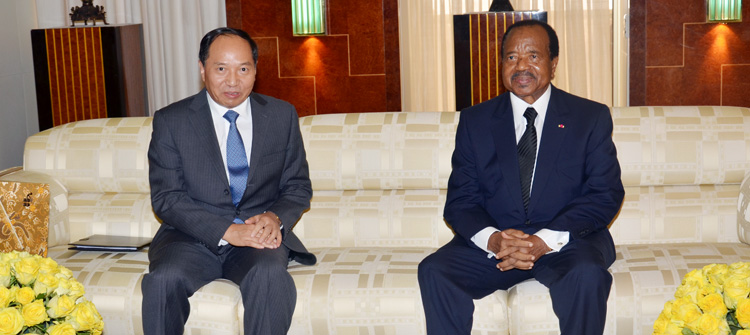 The President of the People's Republic of China, His Excellency Xi JINPING, has expressed his country's determination to reinforce ties with Cameroon in 2017.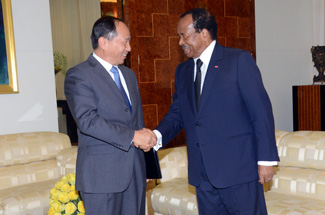 This message was disclosed to President Paul BIYA through the Chinese Ambassador to Cameroon, Wei Wenshua, on Wednesday 11 January 2017, at the Unity Palace.
Ambassador Wei Wenshua extended New Year wishes to the Head of State and lauded Cameroon's remarkable progress in 2016.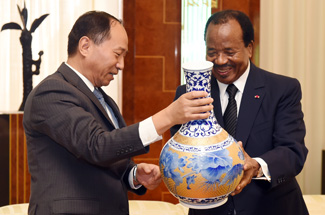 The Diplomat said the complexity of current international trends are strong indicators for Cameroon and China to strengthen a sustainable bilateral relation. He announced the imminent arrival of the Chinese Minister of Culture in Cameroon, accompanied by a group of Chinese artists; who will perform at the Yaounde Congress Centre.
In 2015, China was Cameroon's first trade partner, while the latter was the second largest beneficiary of Chinese aid in Africa; FCFA 1,430 billion.