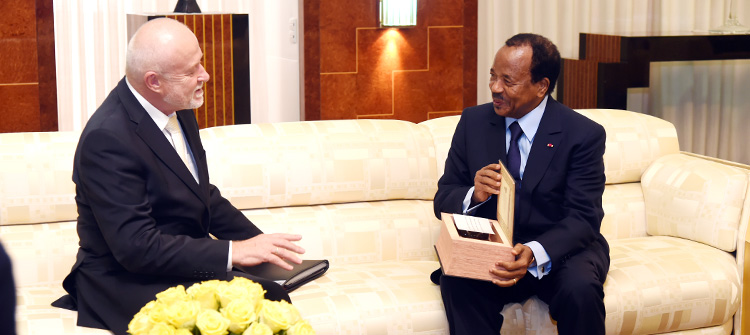 Relations between Cameroon and Russia will witness a boost in 2017. The cooperation ties between both countries were reviewed on Thursday 12 January 2017, at the Unity Palace, in an audience granted by the President of the Republic H.E. Paul BIYA to the Russian Ambassador to Cameroon, Nicolay Ratsiborinsky.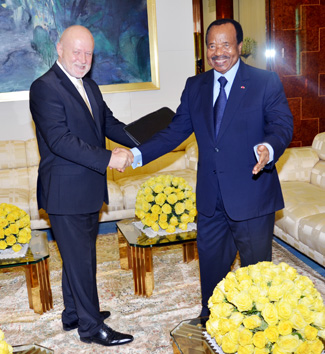 Speaking to reporters at the end of the audience, the Russian Ambassador declared that they discussed issues related to the reinforcement and restructuring of this strategic relation, which was opened on 20 February 1961. He said that a working group, which will later be transformed into a Cameroon-Russia mixed commission, will be set up to achieve this goal.
The Russian Diplomat reaffirmed that Yaounde and Moscow shall continue to foster economic and security relations. He said his country is open to finance major projects in Cameroon under the auspices of IMF directives. He also appreciated Cameroon's interest in the fight against terrorism, especially its current efforts to eradicate the Boko Haram terrorist group.
Ambassador Ratsiborinsky equally revealed that the Russian Government welcomed President Paul BIYA's prompt condemnation of the murder of its Ambassador to Turkey, Andrey Karlov, on 19 December 2016.
Russia has contributed enormously in the education of Cameroonians. This has been through scholarships in Russia and the funding of research in Cameroon. For example, the National Forestry School (ENEF) of Mbalmayo, and the University of Dschang have benefited from these ties.