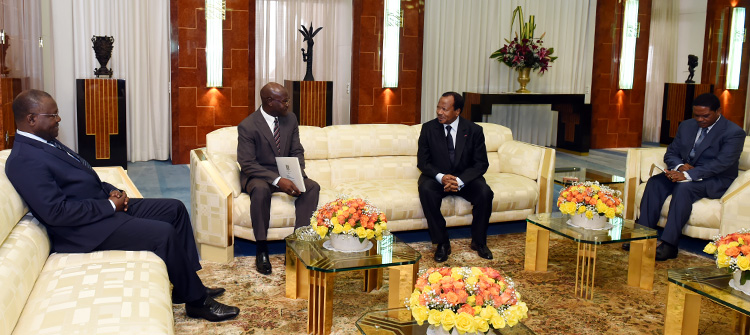 The Special envoy of President Idriss DEBY ITNO of Chad, Professor MACKAYE HASSAN TAISSO, Minister of Higher Education and Scientific Research, was granted audience at Unity Palace on Wednesday 24 September 2014 by the Head of State His Excellency Paul BIYA.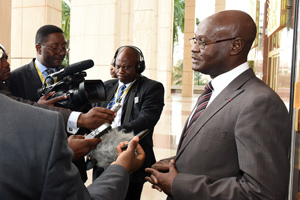 After their discussions that lasted over thirty minutes, the Chadian Envoy told the press that he was bearer of message from President Idriss DEBY ITNO to his brother and friend President Paul BIYA. He said that he came for regular consultations as Cameroon and Chad have several common interests. Professor MACKAYE HASSAN TAISSO underlined the importance of security issues at the moment, as the two Heads of State have agreed to combine their efforts in the fight against terrorism from the Boko Harm insurgency.
The Chadian Minister of Higher Education and Scientific Research praised the efforts so far deployed by the Cameroonian Armed Forces which have stalled the advance of the terrorist group into the country. He however cautioned that we have to continue to be vigilant and not to sleep on our laurels, given that the enemy is working in the dark. The objective, as he put it, is to ensure that a definite solution is found for the problem and insecurity completely kicked out of the sub-region so that peace and security can reign.
The Minister in Charge of Special Duties at the Presidency of the Republic, Victor NKONGHO-ARREY MENGOT sat in at the audience.