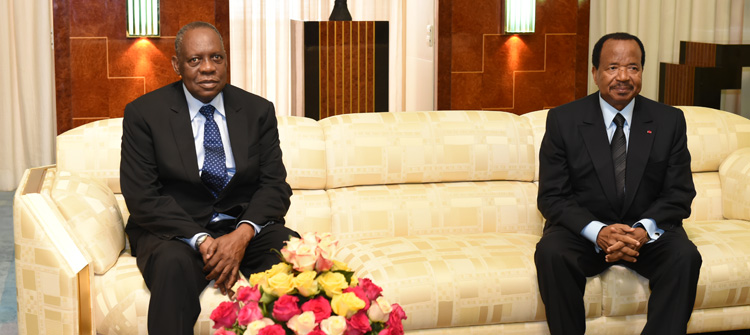 The Head of State His Excellency Paul BIYA and Cameroonian born President of the African Football President Issa HAYATOU have held discussions on a wide range of issues affecting the game in Cameroon and in the world. The audience at Unity Palace comes at the heels of the award of the hosting of the 2019 AFCON to Cameroon.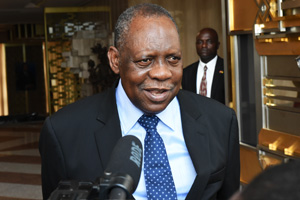 Speaking to the press shortly after the discussions that lasted over one hour, Issa HAYATOU expressed his gratitude to the President of the Republic for granting him audience, and said that he was highly pleased with the great interest that President Paul BIYA had in the sport.
Issa HAYATOU, who is also the Vice-president of the world football governing body FIFA, said that sports infrastructure was equally discussed during the audience and he was optimistic that the required infrastructure will be in place by the time the AFCON is due in 2019. 
The audience on Wednesday 8 October 2014 comes shortly after the Head of State set up a committee to oversee the organisation of the female AFCON in 2016 and the AFCON in 2019, as well as several Decrees to overhaul the football teams of Cameroon and to set up a National Football Academy.