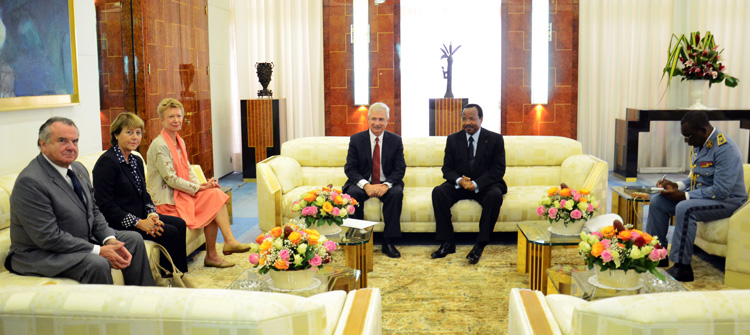 The Head of State His Excellency Paul BIYA and the visiting President of the French National Assembly Claude BARTOLONE have held talks at Unity Palace on a wide range of issues of mutual interest to Cameroon and France. The President of the French parliament was accompanied to the audience at Unity by a strong delegation of French officials including the French Ambassador to Cameroon Christine ROBICHON.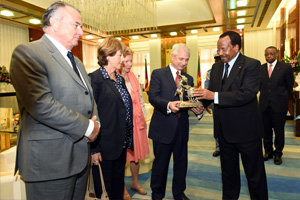 Speaking to the press at the end of the over one hour discussions, the Speaker of the French National Assembly hailed the very long cordial and historical ties between the two countries and the astute statesmanship of President Paul BIYA who has kept Cameroon peaceful and stable despite the turmoil in the sub-region.
Claude BARTOLONE revealed that he brought a written offer from French President François HOLLANDE to assist Cameroon in the difficult security issues facing the country. He mentioned that this assistance could be in the form of training for Cameroonian security forces, or whatever form of assistance as desired by Cameroonian authorities.
President Paul BIYA gave some souvenir gifts to the visiting French lawmaker at the end of the audience. Claude BARTOLONE will later visit other sites in Yaoundé before rounding off his stay in Cameroon.