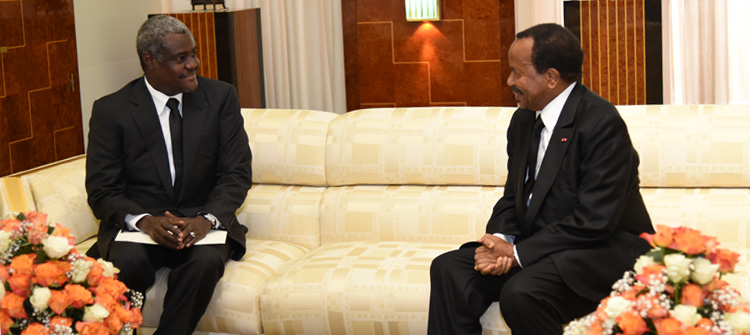 The President of the Republic His Excellency Paul BIYA granted audience to Chad's Minister of foreign Affairs and African Integration MOUSSA FAKI MAHAMAT, who brought a sealed message from Chadian President Idriss DEBY ITNO to the Head of State.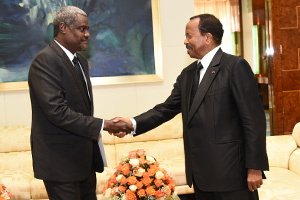 Speaking to the press at the end of their discussions that lasted over thirty minutes, MOUSSA FAKI MAHAMAT said that he came for the regular consultations that have been going on between the two countries on security issues.
He lauded the efforts of the two Heads of State to ensure that peace and stability reign in the sub-region.